Devil's Dyke Firewood Also provide hedgerow and tree shearing
Designed and manufactured in Finland, the TMK tree shearer quickly cuts and clears through hardwood and softwood vegetation. The shear casing is made of Hardox 400 steel with the blade being made of Hardox 500 steel.
he TMK tree shear cuts 250mm of hardwood and up to 300mm of softwood. It is powered by a single 125mm hydraulic ram requiring a minimum of 220 bar, but ideally 250 bar pressure from the auxiliary hydraulics. Auxiliary hydraulics also need to be double acting.
Our new machinery allows us to provide a wider range of services perfect for local councils in the Cambridgeshire and Suffolk Counties. We can also provide our services to new land developments that need to clear trees and woodland areas.
Tree felling
Tree pruning
Stump grinding/ removal
Hedgerow
embankments
ditches
Timber harvesting
Woodland thinning
Our list of services are provided to both residential and commercial properties. We provide free delivery on Firewood and we provide our services within a 20 mile radius of Burwell. Please check our coverage area.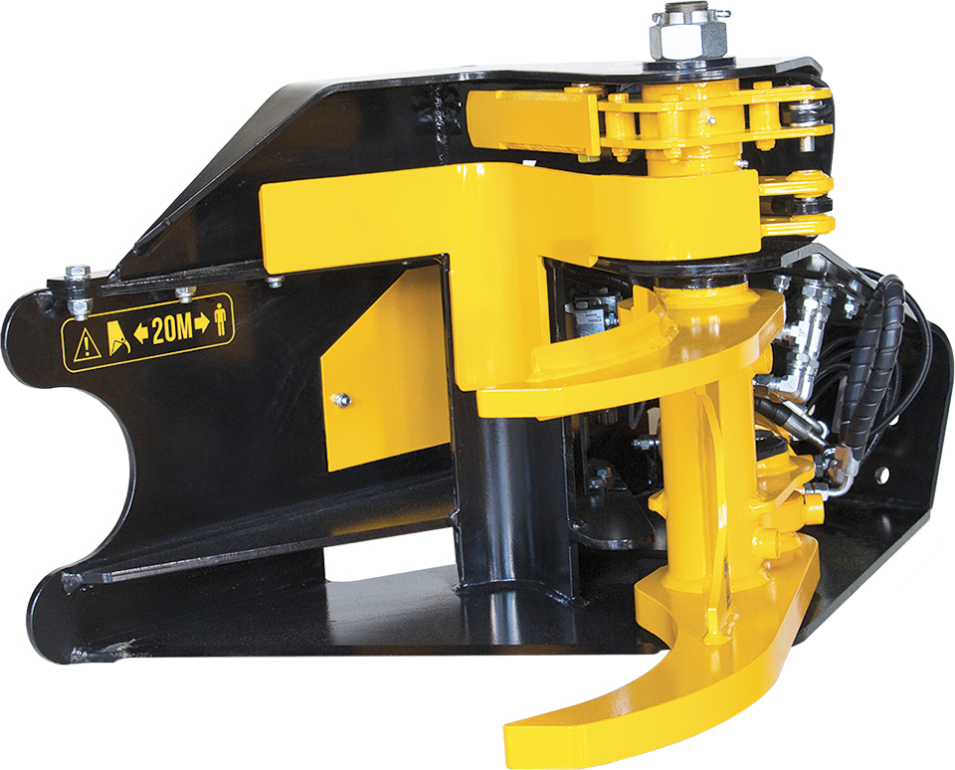 Thanks to the capsular structure and efficient blade, 300mm tree can be cut neatly. Shear can be used also in the bigger miniloaders and skid steers. Unlike the other models, TMK 300 can be equipped also with a delimber option. Recommended hydraulic pressure for TMK 300 is 220-280 Bars, depending on the chosen cylinder.
We also provide free advice and free estimates for any projects, so feel free to contact us either by phone on 07886 590432 or by email: info@devilsdykefirewood.co.uk